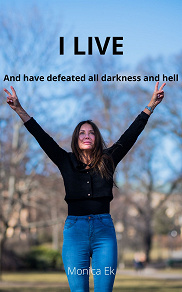 I LIVE And have defeatedall darkness and hell
I have always loved life.  Once I was like any other child: curious and trustful.  But those who were closest to me betrayed me.  I grew up surrounded by abuse that made me believe I was worthless.  As an adult, I lived with men who abused me badly and I suffered from cancer three times.
 My life has been a journey through darkness and light.  I have been in the darkest hell but also met the best, most beautiful sides of people.  I have never given up.  Now I want to share my story to empower others.  There is hope. There is light.
Never give up!
EPUB3: Reflowable, Scripting
---