E-books / Children's books with pictures
---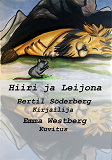 E-book
Hiiri ja Leijona
Hiirisatujen alkuperä voidaan jäljittää muinaiseen Egyptiin. Hiiren katsottiin olevan epäonnen tuoja. Orientaalikulttuureissa taas hiiri oli ruton symboli. Raamatussa (Samuel 1:6) ...
---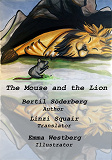 E-book
The Mouse and the Lion
The earliest known records of mouse tales come from Egypt where the mouse was considered a sign of misfortune. In the Orient the mouse was a symbol of the plague. Both the mouse an ...
---